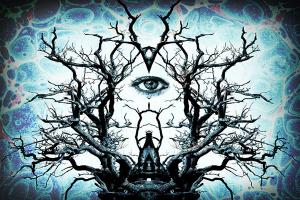 FOR IMMEDIATE RELEASE 06/10/2016
Media Contact: John D Williams, jdwilliamsphotographypress@gmail.com

Seedlings of Nexus Visionary Tree Art Photography Exhibition by John D Williams

International Art Photographer John D Williams, an English Art Photographer living in Russia, has just revealed a new art exhibition of Tree Symmetry photographs. His work manipulates dead trees into symmetrical works of art for public viewing and ownership. The art exhibition is on display from the 6th of October 2016, at his online international art gallery. Asked why his art focuses specifically on tree imagery John D Williams stated:

"I wanted to recreate the vision of the tree from an image of familiarity, into the ghastly, the grotesque. To shift perception of something beautiful towards the unfamiliar, the dream transformed into the nightmare if you will."

His project took over four weeks to complete and comprises of over 30 separate pieces of photographic art...